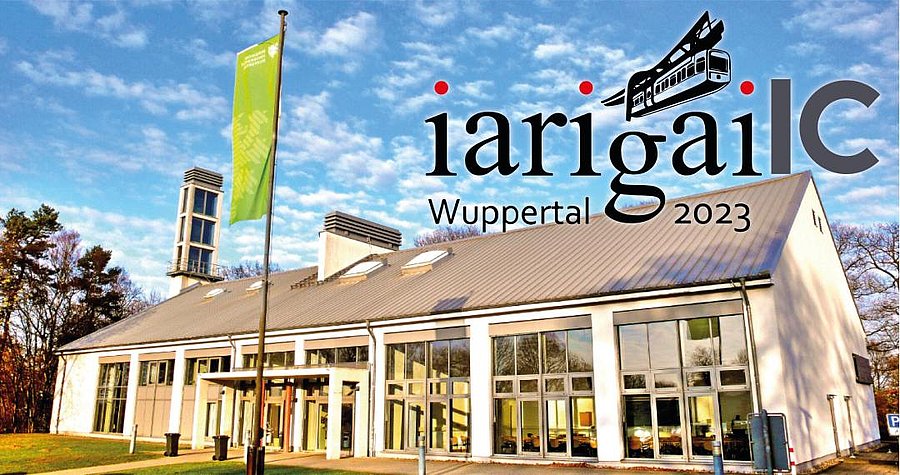 Introduction
Welcome to the University of Wuppertal, North Rhine-Westphalia, Germany, at the joint iarigai/IC 2023 conference.
Colour is a tradition in Wuppertal, which developed into an industrial city in the mid-19th century with thousands of jobs and more than 500 new companies. Many of them in the cloth and paint industry, which continued to produce until the 2nd half of the 20th century and some are still partly active today.
We're proud to have you in our hometown as you connect with your peers from around the world.
iarigai - the International Association of Research Organizations for the Information, Media and Graphic Arts Industries and IC - the International Circle of Educational Institutes of Graphic-Media Technology and Management are among the most prominent research and educational organisations for print-media and packaging fields worldwide.
iarigai/IC 2023 will be an excellent conference for sharing the latest insights of research as well as to experience the unique environment of Wuppertal.
With its constant change, our profession demands we continually stretch ourselves and find new opportunities to learn and grow. By attending the conference, you are recommitting to your professional development, advancement of your knowledge, and betterment of our industry. We invite everyone in the graphic communication - media, printing, and packaging fields, to attend the conferences. Scholars and entrepreneurs, employees and companies, students and educators, business and manufacturing companies are very welcome to register, either as presenters of scientific and technical papers or as attendees at both conferences.
Our hope is your days at iarigai/IC 2023 will inspire you to achieve greater collaboration, and you'll travel home with a commitment to be the one who helps create and promote innovation and inspiration in your work environment and beyond.
Throughout this conference, we ask you to stay engaged, keep us proactive and help us shape the future of the print and media industries.
We are looking forward to meeting you in Wuppertal in September 2023!
Conference Team

FAQ
Depending on the arrival airport (Frankfurt, Düsseldorf, Cologne) train or cab can be used.
Arrival by train from Cologne (CGN) airport:
Take line S19 to Cologne main station and from there the ICE 26 towards Dortmund or line RE7 via Wuppertal main station.
Arrival by train from Düsseldorf (DUS) airport:
Take line S11 to Düsseldorf main station and from there line RE4 or RE13 in the direction of Wuppertal main station. Wuppertal is also easy to reach by cab from Cologne and Düseldorf airports.
Arrival by train from Frankfurt (FRA) airport:
From Frankfurt Airport, it is recommended to travel by train due to the long distance. Take the ICE 912 to Cologne main station and from there the RE7 in the direction of Rheine to Wuppertal.
The registration for the conference is scheduled for spring 2023. As soon as the registration is open, we will announce this via email and on the conference website.
After opening EasyChair: Link
Click on "create an account"
Enter captcha code, then your name and email.
You will receive an email response. Click on the link provided therein to continue your registration.
Enter your contact information. Your account is then ready for use.
Possible hotels for your stay you can find here.